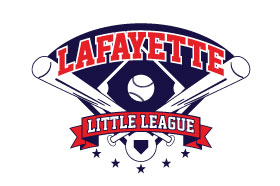 Matt served as the Tournament Director for Lafayette Little League and District 4 Post-Season from 2013-2015.
Chaired the 2nd (2014) and 3rd (2015) Buckeye Classic Tournament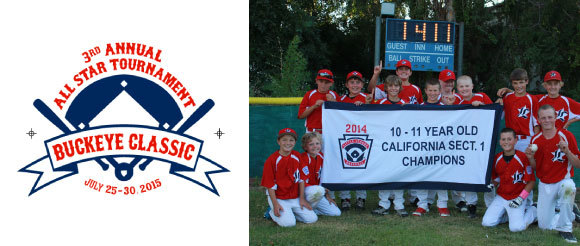 Little League Baseball has become the world's largest organized youth sports program. In the space of just six decades, Little League grew from three teams to nearly 200,000 teams, in all 50 U.S. states and more than 80 countries.
And the basic goal remains the same as it did in 1939, to give the children of the world a game that provides fundamental principles (sportsmanship, fair play and teamwork) they can use late in life to become good citizens. 
Lafayette Little League is a local baseball league that primarily serves the children of Lafayette, California. 
Lafayette Little League is part of District 4, which is in the Northern California division of the Little League International organization. 
Lafayette Little League partners with the City of Lafayette and the Lafayette School District to maintain and care for baseball fields throughout the community
Lafayette Little League has approximately 700 registered players ages 5 – 14 that play across seven different divisions. 

Buckeye - North Field
Buckeye Field is a magical place.  Its manicured playing surface, perfect conditions, and picturesque setting are the envy of surrounding communities. Yet, none of these attributes are what make it special.  It is special because it is the place where our community gathers to teach our children and enjoy each other's company. It is where we show them how to compete with integrity, to transform disappointment into resiliency, to display courage and determination in the face of adversity, and that teamwork is essential for genuine achievement.
With this perspective, it is clear that the magic of Buckeye and of Lafayette Little League is not only found in the place where it happens, but also in the volunteers who devote themselves to these lessons. The league's twenty-five board members work tirelessly to organize every aspect of the league.  More than 50 managers and 100 coaches guide our players on a daily basis in practices and in games. In fact, every one of our 700+ families performs important volunteer jobs that help our league function efficiently – we are run 100% by volunteers. Umpires teach respect while overseeing games, and the generous support of our sponsors makes financing the endeavor possible. Everyone contributes and should take pride in what the league represents. Together, we have built this community's best venue for providing our children with the foundation of character and values that they will need to succeed as young adults.
Finally, Lafayette Little League is special because it is a community. More important than the game we teach is the fact that we do it together. We forged new friendships during a visit to the snack shack, we root side by side in the stands, and we cheer as someone sends a ball sailing over the fence. Most of all, Lafayette Little League is a forum where parents spend time with their children, creating enduring memories. Our sincere hope is that all families will cherish the special memories created during the baseball season and that someday the players of today will bring their own children back to Buckeye to play catch on the same dirt and grass where we play today. 
http://www.lafayettelittleleague.org/
« Return to Management