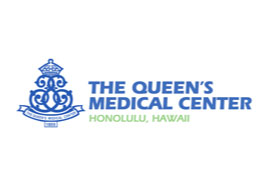 Board of Trustees – 2004 through 2010.
Audit Committee – 2004 through 2007.
Finance Committee – 2004 through 2008.
The Queen's Medical Center is the first hospital in the United States founded by royalty. It was established in 1859 by Queen Emma and King Kamehameha IV to address the health care needs of the people of Hawaii during a time when epidemics were sweeping the islands. Queen Emma and King Kamehameha went door-to-door to personally raise money to build the hospital, which was named The Queen's Hospital. Through this effort, the couple was able to open a temporary structure in 1859, and a year later, opened a two-story facility, which was built on the present site.
Today, The Queen's Health Systems is a nonprofit family of hospitals and health-related entities. Established in 1985, the system provides expanded health care services and programs to the people of Hawaii and the Pacific Basin.
From health care firsts that we were privileged to lead, to the innovative services we provide, to the significant local and national partnerships we helped forge, caring for Hawaii is at the heart of what we do. It's both our legacy and our future.
Board of Trustees – 2005 through 2010
Part of the Committee responsible for the Redevelopment of the Queens International Marketplace.
The Queen's Medical Center, located in downtown Honolulu, Hawaiʻi, is a private, non-profit, acute medical care facility. It is the largest private hospital in Hawaiʻi, licensed to operate with 505 acute care beds and 28 sub-acute beds. The medical center has more than 3,000 employees and over 1,200 physicians on staff.
As the leading medical referral center in the Pacific Basin, Queen's offers a comprehensive range of primary and specialized care services. Queen's is accredited by the Joint Commission on Accreditation of Health Care Organizations (JCAHO) and affiliated with VHA Inc., the national health care alliance. The medical center is also approved to participate in residency training by the Accreditation Council for Graduate Medical Education.
Board of Trustees – 2005 through 2010.
Queen Emma Land Company is a nonprofit organization established in 1978 to support The Queen's Medical Center and its affiliates in providing quality health care in Hawaii. It accomplishes this by managing and enhancing the income-generating potential of the lands left to The Queen's Hospital by Queen Emma in 1885 and additional properties owned by The Queen's Health Systems.
http://queenshealthsystems.com
« Return to Management