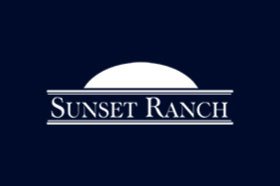 Nestled atop Waimea Valley on the North Shore of Oahu, Sunset Ranch is one of the most exclusive private estates on the island. The approximate thirty acre property is home to a horse ranch, avocado and citrus farm, aquaculture site and botanical garden. Sunset Ranch has spectacular ocean and mountain views of the entire northwest side of the island, and the estate's elegant beauty, pristine views and gentle breezes make this special property like no other.
Sunset Ranch has been protected with one of Hawaii's first private conservation easements. As a result, this special property will remain preserved forever. The owner of Sunset Ranch, along with the North Shore Community Land Trust (NSCLT) and The Trust for Public Land (TPL), successfully raised funds for the purchase of the conservation easement from the Federal government's Farm and Ranch Protection Program (FRPP), the State's Legacy Land Conservation Fund (LLCF) and the City & County's Clean Water and Natural land Fund (CWNL). Sunset Ranch remains one of the only properties in Hawaii forever protected with federal, state and county grant funding.
Having made the sacrifice to protect the land, the owner of Sunset Ranch is now interested in making productive use of the property to establish it as a model or platform to advance land conservation and sustainability in Hawaii.  
http://www.sunsetranchhawaii.com/
« Return to Management